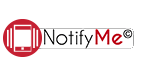 Smoke Alarms Save Lives: Test Yours Every Month
---
For parents of children in grades 3-5 interested in the HPS running club, we will meet on Thursday, August 21 at 3:30 p.m. in...
---
HPS will have the first PTO meeting of the 2014-2015 school year on Monday, August 18 at 6:00 PM. Come show your support!
---
Holice Powell Open HouseMonday, August 4th, 2014 3:30-5:00.Come meet your child's teacher and learn more about the upcoming...
---
Our first full day of school will be Thursday, July 31. • Classes begin at 8:00 a.m. If a student is late, an...
---