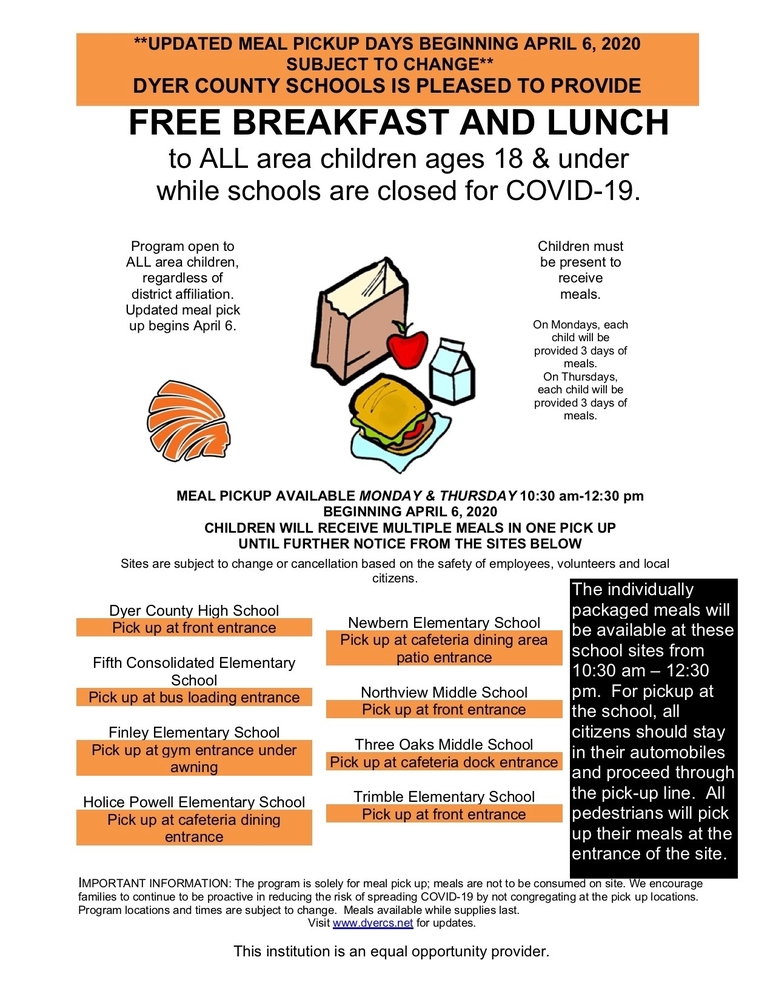 Meal plans have been updated beginning the week of April 6. Pick ups will be on Monday and Thursday only from 10:30-12:30. New academic packets will be given out on Mondays.
Holice Powell Elementary School
Thursday, April 02, 2020
The weekly meal pickup plan has been updated. Please review the new plan at http://www.dyercs.net/. Click COVID-19 Information and then click COVID-19 Dyer County Schools Student Meal Plan.